In today's education area, a successful classroom is one that engages students in the learning process while catering to their diverse needs. Research shows that student engagement is a critical component of raising academic achievement, building a positive classroom culture, and increasing motivation to learn.
However, engaging students in their studies can be a daunting task.
It requires a multifaceted approach that ensures students take ownership of their learning activities, collaborates with their peers, and apply it in real-life situations.
So, this article will provide practical tips to help you enhance student engagement in the classroom.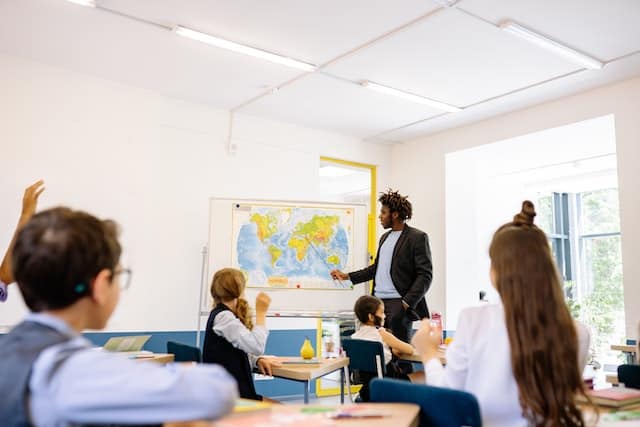 ow to Boost Student Engagement in the Classroom?
To do this, educators must shift their focus from the traditional teacher-centered approach to one that is more student-centered, where learning is an active process.
Moreover, educators must understand that the process is not one-size-fits-all but requires strategies tailored to the unique needs of each classroom.
So, teacher credibility and caring contribute positively to student-teacher relationships and enhance academic engagement.
By doing so, students become more invested and interested in classroom content, leading to improved academic outcomes.
Therefore, here are some tips to help you to do that.
1. Use Interactive Teaching Methods that Involve Student Participation
One effective way to enhance student engagement is by using interactive teaching methods that involve student participation.
Rather than solely relying on traditional methods such as lectures, incorporating active learning strategies that require students to actively engage in the learning process can help them better retain information and increase their motivation to learn in school.
This can include group discussions, problem-solving exercises, games, simulations, and technology-based activities.
By giving students a chance to collaborate, apply critical thinking skills, improve their interpersonal skills, and interact with their peers.
Moreover, they also become more invested in the material being taught and are more likely to stay attentive and interested throughout the duration of the class.
Additionally, interactive teaching methods provide immediate feedback to the instructor on how students are processing and understanding the subject matter, allowing them to address any gaps in understanding and adjust their teaching accordingly.
2. Incorporate Multimedia Elements such as Videos, Images, and Animations
Incorporating multimedia elements in your teaching can greatly enhance student engagement and overall student learning outcomes.
Videos, images, and animations can help students visualize complex concepts and ideas, making them more accessible and understandable.
When students can see and hear information presented in multiple ways, they are more likely to retain and remember the material. Furthermore, multimedia elements can also make learning fun and enjoyable, breaking up the monotony of traditional lecture-style teaching.
To integrate multimedia elements effectively, it is important to choose materials that are relevant and appropriate for the lesson.
Additionally, be sure to provide guidance on how to use the materials and incorporate them into discussions and activities to further enhance learning.
By incorporating multimedia elements, you can create a more dynamic and interactive learning experience for your students.
3. Encourage Students to Ask Questions and Provide Feedback
Encouraging students to ask questions and provide feedback can be a powerful way to enhance their engagement and learning outcomes.
By creating a supportive environment where students feel comfortable expressing themselves, teachers can cultivate a sense of mutual respect and collaboration that fosters a deeper understanding and critical thinking.
To promote this approach, teachers can ask open-ended questions that invite students to share their ideas, experiences, and perspectives.
They can also facilitate group discussions and peer-to-peer feedback sessions that encourage students to listen actively and respond constructively.
Additionally, teachers can use technology tools such as online forums, surveys, and virtual learning environments to gather feedback from students and provide personalized support.
By incorporating these techniques into their teaching practices, teachers can help students become more active and engaged learners who are motivated to explore new ideas and reach their full potential.
4. Create a Positive Classroom Environment that Promotes Active Learning and Collaboration
Creating a positive classroom environment is essential for enhancing student engagement and promoting learning and collaboration.
To accomplish this, start by establishing clear expectations and guidelines for behavior in the classroom.
These guidelines should be communicated regularly and consistently, and students should be held accountable for upholding them.
Additionally, encourage students to participate and express their ideas and opinions by fostering a safe and inclusive environment.
Make sure that everyone feels valued and respected, and be sure to address any issues quickly and fairly.
Finally, provide opportunities for collaborative learning and group work, as well as feedback and praise for student achievements.
By creating a positive and supportive classroom environment, you can not only enhance their personal engagement but also help them to develop vital soft skills that will serve them throughout their academic and professional lives.
5. Use Real-World Examples and Case Studies to Make the Material Relevant and Interesting to Students
When it comes to enhancing student engagement in learning, it is important to use real-world examples and case studies to make the material relevant and interesting to students.
This approach helps students understand how the concepts they are learning in the classroom can be applied in real-life situations.
Real-world examples and case studies also help contextualize the material and provide practical value to students.
By illustrating specific examples, students are more likely to feel engaged in the learning process and motivated to further explore the concepts being taught.
Besides, case studies can spark critical thinking and encourage students to apply academic concepts in practical contexts.
Overall, using real-world examples and case studies can be a highly effective tool for fostering engagement among students and improving their overall learning experience.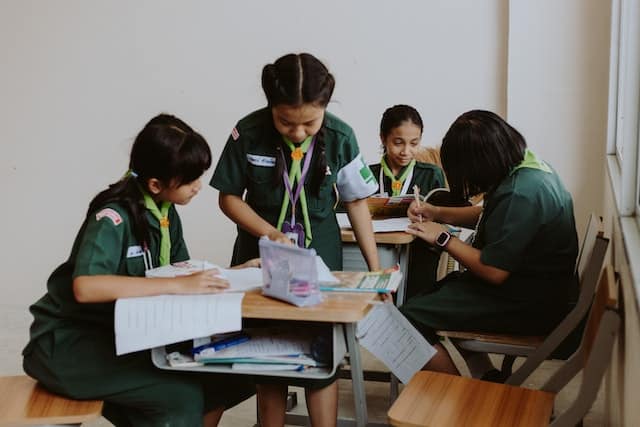 Final Thoughts
Enhancing student engagement is not an easy task. It requires thoughtful planning, creativity, and a willingness to experiment with different strategies.
However, following the tips mentioned in this post can help you as an excellent starting point.
Teachers who invest time, effort, and resources in making their lessons more engaging and interactive can enjoy numerous benefits, such as increased student motivation, improved learning outcomes, and positive feedback from students and colleagues.
Therefore, it's worth exploring the tips to engage your students and adapting them to your teaching style, subject area, and classroom environment to create a more enriching and rewarding learning experience for your students.
Cudy helps connect tutors, students, and parents to conduct and schedule online lessons anytime and anywhere. Join Cudy and subscribe to our blog for many study tips and more!
FAQs
What is the key to student engagement?
According to various sources, the key to student engagement includes teacher involvement and positive relationships, promoting attention, curiosity, interest, optimism, and passion, and active learning strategies.
What factors contribute to student engagement?
There are many factors that contribute to student engagement, but some of them include educational resources, teaching quality, and material relevance.
How do you know that your student is happy with your class?
There is no definitive way to know, but a good way to start is by asking your students directly. Ask them what they like and don't like about the class, what they're learning, and how they're feeling about the class. In addition, you can observe them during class and take note of their interactions with you and other classmates. If you see that student engagement is declining or that there are any other concerning trends, it may be time to take action to improve the class environment.
What are the 3 elements of student engagement?
According to Columbia University's Center for Public Education and Transformation (CPET), there are three pillars of student engagement, academic, intellectual, and social-emotional.
How do you motivate and encourage students?
There are several strategies for motivating and encouraging students, such as making learning fun, respecting students' intelligence and interests, encouraging collaboration, and fostering a positive classroom culture.