Do you often get distracted while studying? If so, you're not alone. It can be hard to focus and concentration when there are so many things vying for your attention.
Moreover, maintaining the momentum of studying can also be a challenge. However, there are a few tips you can use to help you stay focused and concentrated.
Whether you are studying for a test or just trying to learn more about a topic, having the right study habits and study techniques can help you to improve your focus and concentration skills.
In this article, we will discuss some of the tips you can use to improve your focus and concentration when studying.
What Should I Do to Maintain Focus and Concentration when Studying?
When it comes to studying, it is important to have a clear focus and concentration. This can be difficult to achieve, but there are a few tips that can help.
Here are some of the most effective ways and simple techniques you can use to keep your focus and concentration while studying.
1. Create a Comfortable Study Space
One of the first things you can do to improve your focus and concentration is to create a comfortable study space.
Make sure you have a clean space with minimal distraction, a comfortable position to sit in, a comfortable working surface, and enough light.
This will help you to relax and focus on the task at hand.
2. Set Realistic Study Goals and Prioritize
One of the most important things you can do to maintain focus and concentration while studying is to set goals and prioritize your tasks.
Make sure your goals are reasonable and achievable, though. This will help you determine what is most important and focus your energy on those tasks.
When you have a clear plan of what you want to achieve, it is much easier to stay on track.
If you're struggling to focus, it's easy to become discouraged and give up. Instead, set smaller goals that you can achieve over time.
For example, if you're studying for an English test, break the test for each topic or lesson. This will make the task feel less daunting and give you the motivation to keep going and reach your larger goal.
3. Set a Timer and Work for a Specific Amount of Time
This is probably the most common way to improve focus and concentration while studying. Make sure to allow enough time for studying, and don't try to cram everything into one session.
To do so, you can set a timer and work for a specific amount of time, like 30 minutes. When the timer goes off, stop whatever you're doing and take a break.
This will help you get back into focus and concentrate on your study again.
4. Use Mnemonic Devices
Mnemonic devices are helpful tools that can help you remember information more easily and also maintain focus and concentration while studying.
Try using mnemonic devices when studying for exams or assignments, and see if they help you to remember the information better.
5. Take Advantage of Technology
Technology can be a helpful tool when it comes to studying to maintain your focus and concentration.
For example, using flashcards or studying apps can help you memorize information more quickly. Moreover, using technology can help keep you organized and track your progress.
Technology can also be a great way to connect with other students and get help from experts.
6. Avoid Multitasking
Multitasking is one of the biggest obstacles to maintaining focus and concentration while studying.
When you are trying to focus on something, it is difficult to do two things at once effectively.
If you find yourself constantly switching between tasks, try to break them down into smaller parts and create a to-do list of your important tasks.
This will make them easier to focus on and less overwhelming.
7. Make Time for Relaxation
Sometimes it's hard to keep going when studying because we feel like we're not making any progress. Therefore, it's also important to take time for relaxation and de-stress for improving your focus and concentration.
Taking short breaks can help you recharge and get back into the groove of studying.
For example, take a 5-10 minute break every hour or so, and try to get up and move around every once in a while as well. You can do for a walk, read a book, or watch TV for a few minutes.
Studies have shown that taking breaks every now and then helps improve focus and concentration. When you are relaxed, your brain function is more receptive to learning new information.
Additionally, taking breaks can help you avoid feeling overwhelmed or stressed out which will also hamper your ability to focus.
8. Practice Focus Skills
One of the best ways to improve your focus and concentration is to practice focus skills.
This means that you learn how to control your thoughts and stay focused on tasks for extended periods of time.
There are a number of different techniques you can use, including meditation, mindfulness, and deep breathing exercises.
9. Exercise
Exercise can also be a helpful tool when it comes to staying focused and concentrated when studying.
Studies have shown that exercise can improve cognitive function and memory.
Apart from that, regular exercise can help you relieve stress and improve your mood. When you are in a good mood, it is easier to focus on tasks.
10. Limit Your Screen Time
While it may be tempting to check your mobile phone or social media accounts during study time, resist the urge!
Checking social media or emails can be very distracting and can actually prevent you from focusing on what you are doing.
Instead, try to limit your screen time to only necessary distractions such as taking a regular break to recharge your energy and mood.
11. Get Enough Sleep
Another key factor in maintaining focus and concentration is getting enough sleep. When you are tired, it is harder to focus on anything.
Make sure to get at least 7 hours of sleep every night to ensure you are at your best when studying.
Studies have shown that people who get enough sleep tend to have better grades and are more productive. When you are well-rested, your brain is able to function at its best.
You will also be more alert and motivated during your study sessions.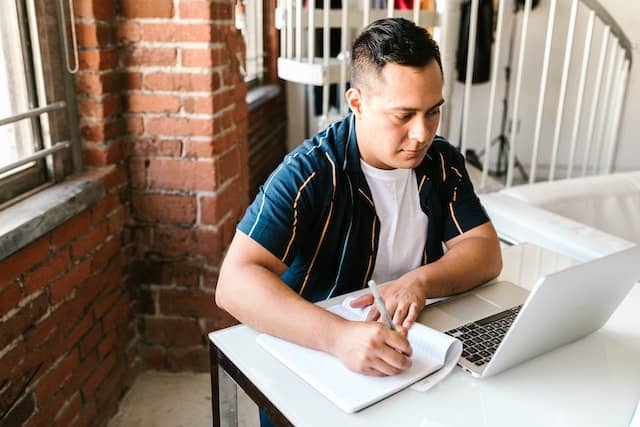 Final Thoughts
It is important to remember that success does not come overnight – it takes time and effort to improve your focus and concentration when studying.
Therefore, by following these tips, we hope that you can increase your focus and concentration when studying.
If you find that you are struggling to stay focused, don't hesitate to seek out help from a tutor or counselor.
They can provide guidance and support as you work to improve your academic performance.
Cudy helps connect tutors, students, and parents to conduct and schedule online lessons anytime and anywhere. Join Cudy and subscribe to our blog for many study tips and more!
FAQs
How can I get full attention to study?
There are a few things you can do to help you get full attention when studying, such try to be mindful and recognize when your focus starts to drift or preparing for tasks ahead of time and breaking down large tasks into smaller ones.
How can I study without distractions?
One way to study without distractions is by trying to establish ground rules for yourself and stick to them as closely as possible. This will help you avoid being tempted by distractions and ensure that you are taking the time necessary to study.
Why do I lose focus while studying?
There are a few reasons why you might lose focus while studying, such as distractions from social media, phone calls, and a busy environment.
How many hours I should study?
It is recommended that students study in short blocks of 1-2 hours at a time with breaks every half hour or hour.
What is the best time to stay focused and concentrate during the study?
Research suggests that the best time to study is between 10:00 am and 2:00 pm, and from 4:00 pm to 10:00 pm. This is because, during these times, the brain is most receptive to new material.