A gap year is one of the stages of life that can be an incredible opportunity for personal growth, new experiences, and exploring the world.
Whether you've just graduated from high school, completed your undergraduate degree, or are looking for a break from your career, a gap year can provide a much-needed change of pace and perspective.
However, with so many options and possibilities available, it can be overwhelming to decide how to spend your gap year.
In this article, we will explore some tips and ideas to help you make the most of your gap year, whether you're planning to exchange program, looking to travel, volunteer, learn new skills, or simply take a break, this guide will help you navigate the exciting possibilities that a gap year can offer.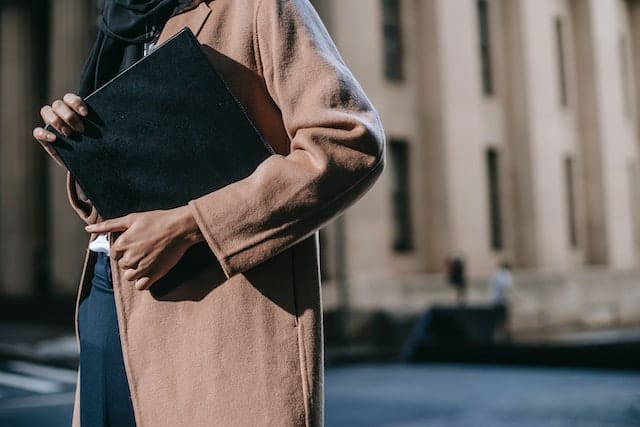 What Should I Do to Spend a Gap Year?
As graduation approaches and the academic journey comes to an end, you may feel a sense of uncertainty about your future. The question of what the next step should cloud your thoughts and create a sense of doubt about the path ahead.
This is where a gap year program can help. Taking a gap year grants you the opportunity to explore the world, learn new skills, and gain invaluable life experiences.
It provides a break from the rigors of education and allows you to figure out what you want to do with your life. A study conducted by Karl Haigler and Rae Nelson, authors of "The Gap Year Advantage," found that 88% of gap year graduates reported that their gap year had a positive impact on their personal development.
Planning a gap year can be both challenging and exciting for school graduates, and it is important to approach it with a level of professionalism.
It is a time to not only explore new cultures and environments but also develop key transferable skills that will benefit you throughout your career.
So, here are some tips for you to spend a gap year:
1. Research and Plan Your Gap Year Carefully to Get the Most Out of Your Experience
If you're considering taking a gap year, planning it carefully can help you get the most out of your experience.
A gap year is an exciting opportunity that provides you with the chance to travel, work, learn new skills, and gain valuable life experience.
However, it is important to research and plan your gap year carefully to ensure that everything you want to achieve is included.
Start by identifying your goals and aspirations for your gap year, including what you want to accomplish and where you want to go.
Consider factors such as your budget, how much time you have, and your interests. Research your options and seek advice from people who have undertaken similar experiences.
With careful planning and preparation, you can make your gap year option an unforgettable and rewarding experience.
2. Consider Your Interests and Passions, and Use Them to Guide Your Gap Year Activities
A gap year can be a great opportunity to pursue your interests and passions while broadening your horizons.
Therefore, an important consideration when spending a gap year is to align your activities with your interests and passions.
This will not only make your gap year more enjoyable but also help you explore areas of your life you wouldn't have otherwise.
For example, if you love the outdoors, consider hiking or camping trips. Alternatively, if you enjoy art, maybe try visiting museums and galleries or even volunteering at an art organization.
By leveraging your interests and passions, you can gain valuable skills and experience that can be useful in your future career, academic pursuits, or even personal life.
Therefore, it is crucial to take the time to reflect on your passions and interests and to use them to guide your gap year activities.
3. Volunteer Opportunities Can Provide Valuable Experience and Help You Give Back to the Community
If you're considering taking a gap year, volunteering can provide a great opportunity to gain valuable experience while contributing to the community.
By volunteering, you can develop new skills, build your resume, and gain hands-on experience in a field you may be interested in pursuing in the future.
Not to mention, volunteering can also be a fulfilling experience and a way to give back to the community. Whether you choose to work with underprivileged communities, environmentally focused initiatives, or abroad, volunteering can offer a unique and meaningful experience as you transition into the next phase of your life.
So, consider incorporating volunteer opportunities into your gap year plans to make a positive impact and gain valuable experience along the way.
4. Traveling Can Broaden Your Horizons and Expose You to New Cultures and Perspectives
One of the best ways to spend a gap year is by traveling. Not only do you have the opportunity to take a break from academics and explore new places, but you also get to experience different cultures and perspectives from foreign countries.
Traveling can be an eye-opening experience that broadens your horizons and exposes you to various cultural norms. foreign languages, and traditions. It can also help you gain a better understanding of yourself and your place in the world.
Whether you decide to hop from one country to another or immerse yourself in the local lifestyle of a particular area, traveling during a gap year can leave you with lifelong memories and lessons that will shape your worldview.
5. Consider Pursuing Internship Programs or Taking Classes to Gain Practical Skills and Knowledge
If you're considering taking a gap year, it's important to use your time wisely and gain valuable skills and knowledge to help you in your future endeavors.
Pursuing internships or classes is an excellent way to gain hands-on experience and knowledge in a specific field.
Internships provide the opportunity to work with professionals and learn from them, while also building your professional network.
On the other hand, taking classes can help you build new skills or enhance existing ones, and can also expose you to different areas of study or career paths.
When choosing internships or classes to pursue, consider your interests, career goals, and any gaps in knowledge or skills you want to address.
Be proactive in seeking these opportunities and make the most of your gap year by investing in your personal and professional development.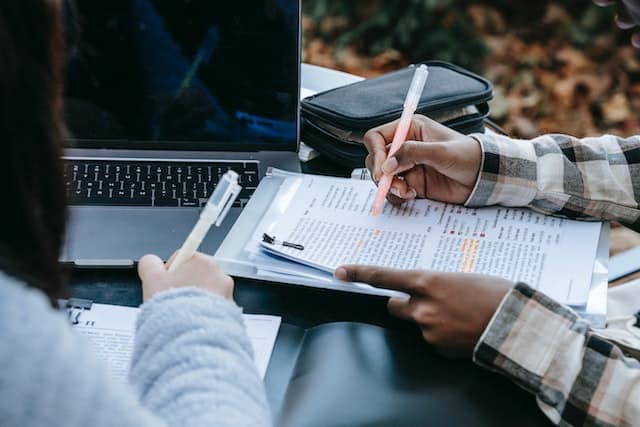 Final Thoughts
A gap year is a unique opportunity to explore the world and learn about yourself. By choosing the right activities and destinations, a gap year can truly be a life-changing experience.
Whether you choose to travel, work, volunteer, or learn a new skill, remember to be open to new experiences and step out of your comfort zone.
With careful planning and a positive attitude, a gap year can become an unforgettable adventure that will leave a lasting impact on your personal and professional growth.
Cudy helps connect tutors, students, and parents to conduct and schedule online lessons anytime and anywhere. Join Cudy and subscribe to our blog for many study tips and more!
FAQs
Is it OK to take a year gap?
There is no one-size-fits-all answer to this question, as the decision of when to take a gap year will vary depending on your personal circumstances and goals. However, some potential benefits of taking a gap year include preparing for college, earning money for college expenses, and trying new things.
What are some activities to do during the gap year?
There are many activities to do during a gap year, including traveling, volunteering, working abroad, learning a new language, focusing on sports, exploring a future career path, and resting.
How do I stop being bored for a gap year?
If you are feeling bored during your gap year, there are several things you can do to keep yourself engaged and motivated. One way is to set goals for yourself and create a plan for your gap year and explore new things.
How do you deal with loneliness in a gap year?
Feeling lonely during a gap year is a common experience, but there are several ways to deal with it. Some tips that may help include exploring your surroundings and making new friends. It is also important to take care of your mental health by practicing self-care, such as exercising or doing activities that you enjoy.
Is 25 too late to start a career?
No, 25 is not too late to start a career. Many people start their careers later in life, and it is never too late to pursue your passions and goals.