Can web training software replace your offline training? The short answer is: yes.
With online training, you can still create your own material and include the software in your training program. However, many companies choose to purchase pre-made training courses that are ready to go.
These courses are offered by a variety of companies, including Google, Facebook, and Amazon. For example, with the Amazon Web Services (AWS) Learning Library you can find over 1,000 free training videos on a variety of topics.
Benefits of web-based training
1) Training can be updated quickly and easily.
2) You can make use of multiple methods of learning, such as text and video instruction.
3) The cost of updating is low because the material is already online.
4) You don't have to worry about equipment or room scheduling for employees who need to attend in person.
5) Training is available anytime 24/7 for employees who work different shifts.
6) You can target specific topics for certain audiences (i.e., management versus non-management).
7) Online training can provide a great way to test if an employee is learning the information.
8) You can provide new employees with a quick introduction to your company culture and expectations.
9) You can use it to train employees who are working remotely.
10) It's an excellent tool for training new hires or when you have a lot of turnover in your company.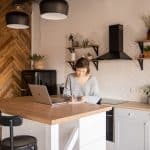 11) Online training is a great way to add to your own existing training program.
12) It allows you to easily provide additional materials (e.g., instructional videos, checklists, etc.) that will help your employees with their job responsibilities.
13) Employees can access the material whenever they need it – there's no time limit on the amount of time they have to watch it, unlike classroom-based training.
14) Online training is also a great way for managers and supervisors to get better at their jobs by learning from experts in the field who may be more experienced than they are (i.e., if you need help with developing a strategy for implementing a new software program).
15) It's also an excellent way for companies to attract and retain top talent by providing them with tools that will help them to succeed in their job.
In conclusion, online training can be a great way to help your employees develop their skills, as well as improve your own ability to manage them.