It is a matter of fact that in the current day and age, eLearning is rapidly replacing conventional training methods. Whether it is due to the economy or increased employee turnover, the use of eLearning as a method of training employees has skyrocketed.
In fact, a recent study showed that 72% of companies plan to increase their use of eLearning in 2018. Given the increased use of eLearning, it is no surprise that organizations receive hit with large fines for not complying with the General Data Protection Regulation (GDPR).
With all this in mind, let's take a look at how you can use eLearning as an effective compliance tool to avoid hefty fines.
Understand GDPR Compliance Requirements and Data Subject Rights
As part of implementing GDPR, organizations have to train their employees on privacy policies and data subject rights. The key point here is that you must document this training so you can prove that your organization took steps to comply with GDPR regulations.
You can achieve this by developing online courses or videos outlining privacy policies and data subject rights in plain language so anyone can understand them. We also recommend that you include your company's privacy policy in these courses.
Make sure you include the GDPR logo and compliance information on your privacy policy page. This will serve as a reminder to employees that your organization is compliant with GDPR regulations.
Training your employees about GDPR is only the first step in ensuring that you are compliant with the new data protection regulations. The next step is ensuring that your eLearning courses are compliant as well. Let's take a look at some of the ways you can ensure compliance with eLearning.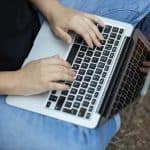 Collecting Personal Data through Online Forms
Personal data collected through online forms is one of the most common ways organizations collect personal data, especially from employees and job applicants. The new regulations require you to inform users of their rights when they fill out an online form, which includes providing them with a clear option to withdraw their consent at any time.
You must also provide users with a clear way to contact you if they have any questions or concerns about how you use or share their personal data. You can do this by providing them with an email address, phone number, or mailing address where they can contact you directly.
It's also recommended that you use an SSL certificate for your forms so users can rest assured that their data is secure.