Many artists get frustrated because they love the idea of creating art but find that the process of learning and creating art is usually too slow. Or they love the process of creating art but are unhappy with the final product.
Sometimes, the problem is that the artist loves both aspects of creating art but cannot enjoy one without the other. Therefore, this article is about finding a balance between the creative process and the product.
To love the process of creating art, it is helpful to first think about what you love about the product. If you love the result, then think about why.
For example, do you like your work because it makes people happy? Do you like it because it makes you feel proud? If so, it is worth asking yourself if there are other ways to achieve the same result faster or easier.
The creative process of making art is a lot like playing a sport. It is tough to enjoy the game if you are not good at it.
You may even feel that you have wasted your time. So the question becomes, how do you get better at it? You practice!
You spend more time on it, and you learn from others who are better than you. Then one day, after enough practice, it will be easier and faster to create your art than it was before. You will find that you can enjoy the process more and more.
Expressing your feelings through art is a very healthy thing to do. One of the most beneficial ways to express your feelings is to express them creatively.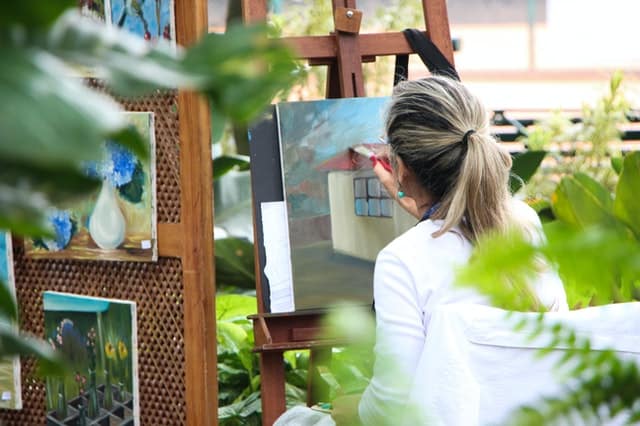 There are many ways to express yourself creatively, and it can be challenging choosing which one to do. However, the best way to find your true creative voice is to experiment with many forms of art.
As you do this, you will begin to see which forms of art come most naturally to you. You will also start to notice which forms of art give you the most pleasure. If you feel drawn to the process of creating that art, then it is likely that it is your true creative voice.
Do not think about your work as being a finished product. Instead, think about it as a stepping stone to your next piece of art.
What is it that you are learning from your current piece? Are you learning how to draw better? Are you learning how to create colour? Are you learning how to compose a work of art? As you know more about your art, you will be able to make better art.
How to Improve Your Art Skills
One of the most common reasons an artist get frustrated with their art is that they think they are not improving. But what does it mean to improve?
How do you know if you are improving? And how do you do if you are improving quickly enough?
It is helpful to think about your art skills as a collection of different skills. Some of these skills are more general, while others are more specific.
For example, some general skills might be drawing and the ability to paint. These are important because they help you create any art.
Other skills are more specific. You might have the knack for painting landscapes or the skill of drawing portraits.
To improve your art skills, you can take any of the following steps:
Step 1: Understand what you are trying to improve.
If you want to improve your painting skills, then focus on improving your painting skills. If you want to improve your digital art skills, then focus on improving your digital art skills.
Step 2: Look for reference material that will help you to improve.
The reference material should have information that will help you improve. Looking at the work of a great artist can help you improve.
They have already solved many of the problems you are facing, and you can learn from their experience. Some of the best reference material is art books and galleries. There are many virtual galleries that you can look at online.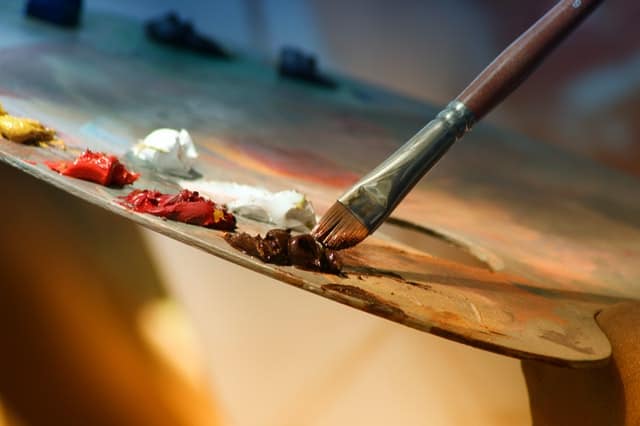 Step 3: Look for specific tutorials.
When you have a specific skill that you want to improve, you can look for tutorials in that area. Some artists will post tutorials on Pinterest and YouTube.
Some artists will also post tutorials on their own websites. If you are not sure where to look, you can start with Google. Type in your search terms, and Google will show you results from all over the web.
Usually, drawing hands and landscapes are two of the most common areas where artists need help. However, you can find tutorials on just about any subject.
Step 4: Find a tutor.
If you are still having trouble improving your art skills even with all those tutorials, then you might want to consider finding tutors.
A good tutor will help you improve your skills. They will also make sure that you are moving forward in the right direction. They know how to help you learn faster because they have qualifications and experience.
Step 5: Make sure that you are improving.
As you improve, it is essential to make sure that you are improving. Otherwise, you might be practising bad habits. It is also important to remember that it takes time to improve.
If you try too hard to improve, then you might get frustrated and give up. That is why it is essential to take things one step at a time.
Learn design, get additional coursework, become an artist, find the best art tutor who can help you. Join Cudy!