Scholarship opportunities abound, but many students don't know how to maximize their chances of winning a scholarship.
As a student, it's important to know the different types of scholarships available and how to apply for them.
When you know what to do, you'll be more likely to score a scholarship that will help you pay for your education.
Moreover, you'll be in a better position to get the most out of your scholarship experience.
What is a Scholarship?
A scholarship program is a financial assistance program that offers awards to students who demonstrate exceptional academic achievement or other qualities. It can be in the form of grants, loans, or work-study funds.
Scholarship providers may require applicants to submit application forms, letters of recommendation, transcripts, or other documentation.
Talented students may be eligible for scholarships that cover a portion of the cost of attending college or even a full ride scholarship.
8 Ways to Increase Your Chances of Winning a Scholarship
Research Scholarship Opportunities
The first step is to research the different scholarship opportunities that are available to you.
There are many different types of scholarships, so it's important to know what kind of scholarship you're eligible for.
You can find information on scholarship search sites or by contacting the scholarship providers directly.
Generous scholarship providers are often happy to answer any questions you may have, and they may even offer guidance on how to apply for the scholarships you're interested in.
Submit Applications Early
You don't want to miss out on any opportunities, so it's important to submit your scholarship applications as early as possible.
The selection process is often competitive, so the sooner you submit your application, the better your chances of being selected.
Make sure to include all the required documentation, and don't hesitate to contact the scholarship provider if you have any questions.
Get Involved in Extracurricular Activities
Plenty of scholarship committees are looking for talented students who are involved in extracurricular activities.
Activities like school clubs, sports, and arts organizations can help you show your dedication to your education and demonstrate your worth as a scholar.
As long as your involvement in extracurricular activities is genuine and relevant, you'll have a good chance of being selected for a scholarship.
Build a Strong Academic Record
Academic excellence is one of the key factors that scholarship committees look for.
A scholarship applicant with a strong academic record is more likely to be selected over a student with lesser academic credentials.
So, make sure to keep your grades up and complete your coursework on time. If you have any questions about your academic record, don't hesitate to speak with your school's guidance counselor.
Personalize Your Scholarship Application
Selection committees appreciate applicants who take the time to personalize their scholarship applications.
This means that you should include information about your background, interests, and goals. You can also include letters of recommendation and testimonials from teachers or other professionals.
When you personalize your application, you'll show the committee that you're a well-rounded candidate and that you're interested in attending the college of your choice.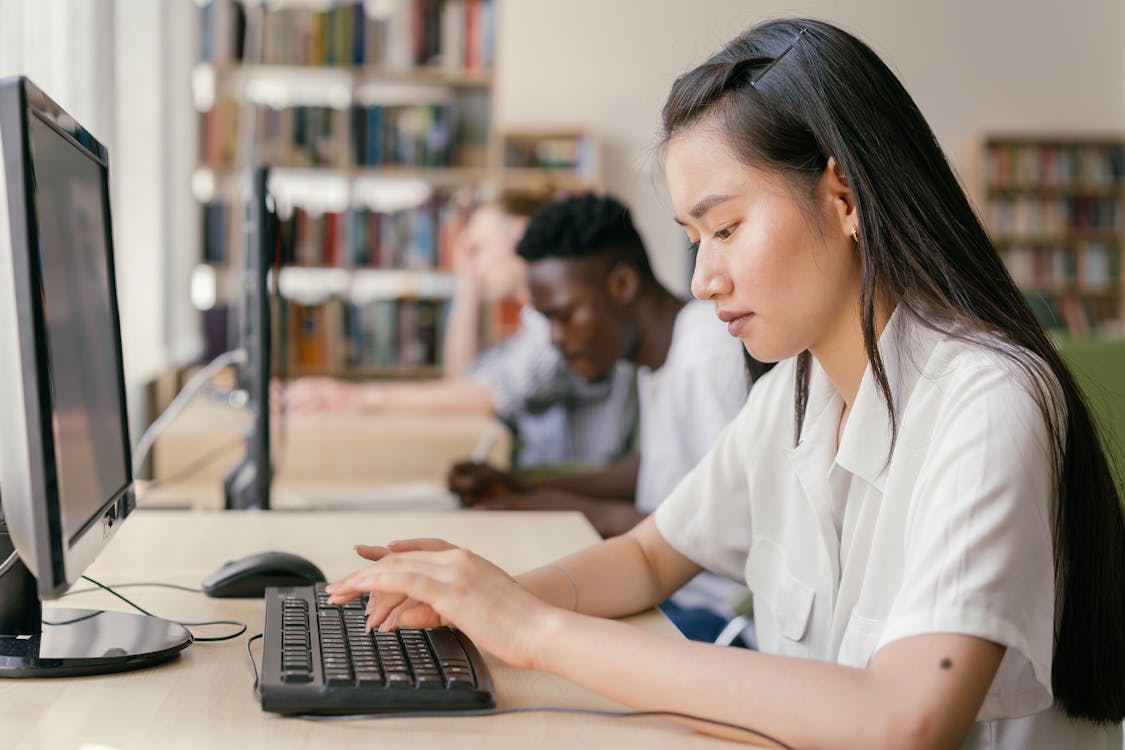 Apply to One that Suits Your Interest
The more scholarship matches your interests, the better your chances of winning.
When you're searching for scholarships, make sure to select scholarships that are relevant to your goals and interests.
This will show the committee that you're committed to your education and that you're interested in pursuing a particular field of study.
Keep Track of Your Scholarship Progress
Scholarship committees appreciate applicants who keep track of their progress and remain updated on their scholarship eligibility.
You can keep track of your scholarship progress by keeping a record of all the scholarships that you're applying for or by logging into your account at the scholarship provider's website.
This will help you stay on top of your scholarship application process and make sure that you're submitting all the required documentation.
Be Yourself
The most important thing you can do to increase your chances of winning a scholarship is to be yourself.
Don't try to dress or act like someone you're not. You don't need to be a perfect student or applicant, but you should project the qualities that make you stand out from the rest.
When you show the committee that you're genuine and honest, they'll be more likely to award you a scholarship.
Final Thoughts
Tips like these can help you increase your chances of winning a scholarship.
When you know what to do, it's easier to put your best foot forward and show the committee that you're a deserving candidate.
Be proactive in your scholarship search and take the time to research the different opportunities that are available to you.
Start learning with the best a professional tutor. Sign up for free now to improve your academic excellence in order to increase your chances of winning a scholarship!
FAQs
What GPA do you need for most scholarships?
Some scholarships require a higher GPA than others, but most scholarships are available to students with a GPA between 3.0 and 3.5.
How common is a full scholarship?
Most scholarships are full scholarships, which means that the scholarship programs pay the money directly to the students. However, there are also partial scholarships available, which means that the student must contribute a certain amount of money towards their tuition costs.
What do scholarships look for?
Scholarships are typically awarded based on a number of factors, including academic merit, extracurricular activities, and financial need.
What to say when a scholarship asks you why do you deserve it?
When you are asked why you deserve a scholarship, be sure to explain how your academic and/or extracurricular achievements have helped you achieve success. You should also mention any financial need that you may have and how your scholarship will help to address that need.
Do you have to pay back scholarships?
Most scholarships do not require students to pay back the money they have received. However, there are a few exceptions to this rule, so you should check the scholarship's specific terms and conditions before you apply.