Have you heard of Montessori school?
Parents confuse about choosing the right school for their children. They scare about the future of their child. They worry about the safety and security of their child's future.
Parents want their children to lead a disciplined life with good manners and become a successful person at every stage of life. You all want that your child should lead his/her life with full confidence and should not feel inferior at any point in time.
Is it possible for every parent? No, it is not possible for every parent, because they cannot afford to send their children to private schools or overseas schools or boarding schools, etc.
But, there are some schools that have a good reputation for providing good quality education at affordable prices. Those are Montessori schools.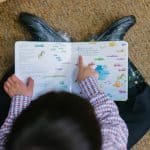 Montessori schools are the best schools for children, which offer excellent education and also provide all the necessary facilities to its students. The teachers in Montessori schools have immense knowledge of their subject and teach the students in a very precise manner.
They make your child understand each and every concept with ease and ensure that no student is left behind in any class. So, you should not worry about your child's future.
You should not feel concerned about your child's safety and security. You should not worry about his/her future. Investing in the education of your child will help him/her to become a successful person at every stage of life.
Check the nearest Montessori Schools from your place. Find Study Places!
If you are looking for a tutor, try Cudy. Register on our website to find the best tutors and studying content in your field of study. We are an easy-to-use website that helps students to connect with tutors. You can even contact multiple tutors at once.