Government has a strong focus on providing access to e-learning for all students in the country. To achieve this, it has created an ecosystem of support that schools and other tuition centres can leverage to adopt an LMS and use it to their advantage.
Centralized School Portal
For schools, the Ministry of Education (MOE) has set up a centralized portal where all MOE schools can go to access e-learning resources such as textbooks, lesson plans and educational games. They call the portal Edusave E-Library (http://www.edusave.gov.sg/).
It also has an online payment gateway for schools to pay for content such as textbooks, workbooks and online lessons through Edusave Account Payable System (EAPS).
In addition, MOE also has an extensive list of e-Learning content available in their EdTech Catalogue at http://edtechcatalogue.moe.gov.sg/.
This includes digital resources such as audiobooks, self-assessment tools, and animations among others that are available for free download from the website and have support from lesson plans that teachers can customize for their students to use during class time or at home with parents' help.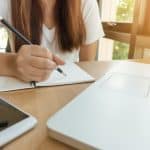 Student Portal for Tuition Centres
Tuition centres can also tap on MOE's student portal called eTeach (http://www.moe.gov.sg/education/earlychildhood-learning-centres/eteach). It is a platform for parents to track their child's progress in school, and provides an avenue for them to communicate with teachers through the chat feature or by uploading videos of their child at home during class time.
Integrated E-Learning Environment
MOE has also worked with government agencies such as the Infocomm Development Authority of Singapore (IDA) and Singapore Press Holdings (SPH) to create an integrated e-learning environment. Both schools and tuition centres can use it to further develop the teaching and learning process for all students in Singapore.
For example, IDA has worked with schools and tuition centres to install 1,000 Wi-Fi hotspots in classrooms nationwide that will allow students to access digital resources on their mobile devices, such as tablets or smartphones.
The Ministry of Communications and Information (MCI) has also introduced an initiative called the Infocomm Skills Framework (ISF), which helps companies evaluate their employees' digital literacy skills through online assessments to provide them with training or upskilling if they need it.