Preparing for the TOEFL exam can be a daunting task for many people. It is important to approach test preparation with a plan and a well-thought-out strategy.
The TOEFL exam is a test to measure the English language proficiency of non-native English speakers. The Educational Testing Service (ETS), a private non-profit organization, designed and administered this TOEFL test.
It is an incredibly important test to pass if you are looking to gain entrance to an English-speaking university or to gain a job in an English-speaking country.
That is why it is essential to make sure you are adequately prepared and familiar with the format of the test.
In this article, we will explore the best way to prepare for the TOEFL exam in order to achieve success on the day of the test.
We will discuss the various test sections and outline study strategies that you can use to maximize your score on the test.
With adequate preparation and the right resources, you can be confident that you are ready for the challenge of the TOEFL exam.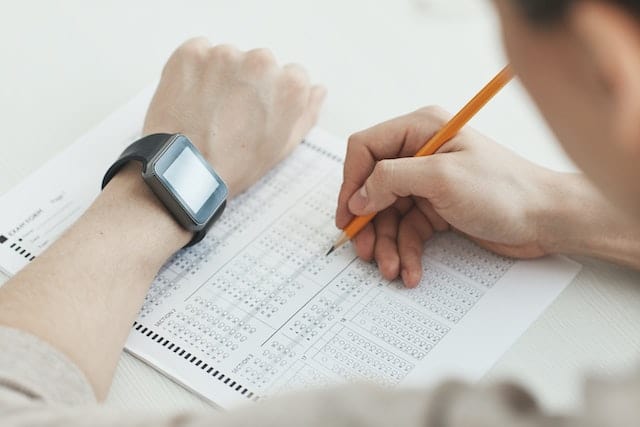 How Should I Do to Prepare for the TOEFL Exam?
TOEFL iBT test is the most widely accepted version of the test, and it measures all four academic English skills – reading, listening, speaking, and writing.
Therefore, in order to prepare for the TOEFL exam, you should focus on improving all four skills to maximize your chances of passing the test.
Here are some ways to prepare for the TOEFL exam:
1. Become Familiar with the Test Format and Structure
The TOEFL exam is an important test for those looking to study abroad in a country where English is the primary language.
In order to ensure the best possible TOEFL IBT score, it's important to understand the structure and format of the exam.
The TOEFL is composed of four sections: reading, listening, speaking, and writing. The score of the total test for TOEFL iBT is on a scale of 0 to 120 points.
Each section test has its difficulty level and skills and has also a distinct format with varying question types.
Becoming familiar with the test format and structure will help you better prepare for the exam by allowing you to identify which areas need the most attention and gain the score requirements.
In addition, you can use sample tests, such as mock tests, to practice questions and gain a better understanding of the TOEFL structure as well as reach your goal score.
2. Develop a Comprehensive Study Plan
The second step in preparing for the TOEFL exam is to develop a comprehensive study plan and study materials.
First, you should make a list of all the topics that you need to cover in order to be ready for the exam. Then, divide this list into manageable chunks, and set concrete goals for each.
Think about how much time you can dedicate to studying each day and make sure to leave enough time for breaks and review.
For example, try to dedicate 60-90 minutes per day to mock tests as your study schedule. Once you have a clear plan, you can start studying and keep track of your progress.
Make sure to leave enough time to practice as many sample questions as possible before the exam.
3. Utilize Practice Tests to Identify Weaknesses
Utilize practice tests to identify weaknesses. Taking practice tests is one of the best ways to prepare for the TOEFL exam to reach your ideal scores.
It allows you to get familiar with the format of the test and gives you an idea of which sections are strongest and which need improvement.
This can help you to create a study plan and focus on areas that need more attention.
Taking practice tests also helps you to identify any weak areas and improve your target scores, so it will be giving you the best chance of success on the real TOEFL exam.
4. Learn Test-Taking Strategies
One of the best ways to prepare for the TOEFL exam is to learn test-taking strategies.
Familiarize yourself with the format and types of questions in the reading passage, listening sections, writing sections, and speaking sections.
This can go a long way in helping you feel more confident on the day of the official exam.
You should also practice timing yourself while taking practice tests so you can get used to the pace of the exam.
Make sure to read the instructions carefully, follow directions, and answer the questions correctly. Finally, make sure to read the questions twice to make sure you understand what is being asked of you.
By mastering these test-taking strategies and having all the preparation strategies, you will be more prepared and ready when taking the TOEFL exam.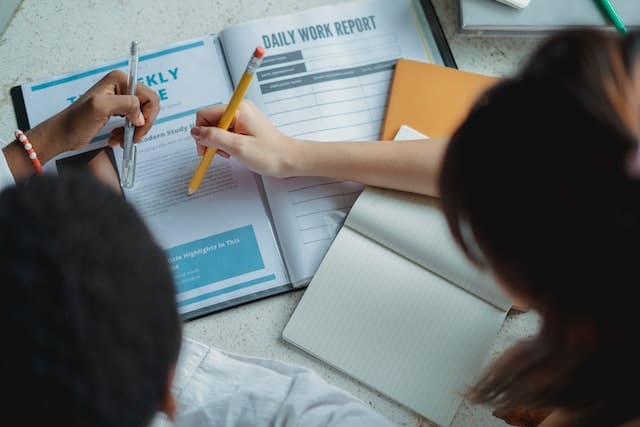 5. Try to Improve Your Reading, Writing, Listening, and Speaking skills
Improving your reading, writing, listening and speaking skills is essential to achieving a high score on the TOEFL exam.
To do so, it's important to practice reading and writing exercises that are similar to those familiar topics on the test.
Specifically, it's important to read a wide variety of academic texts, such as college-level textbooks and articles, and practice, writing organized essays and summaries.
Moreover, it's important to practice listening to scholarly lectures and conversations and to practice speaking in the formal and academic style that the TOEFL requires.
With consistent and dedicated practice, you can easily improve these four skills to help you achieve the TOEFL score you're aiming for.
6. Focus on Grammar Rules
One of the best ways to prepare for the TOEFL exam is to focus on grammar rules.
Grammar rules are essential for understanding how to use the English language in a correct manner when writing, speaking and reading.
You need to develop a strong understanding of the rules of English grammar to be able to communicate effectively in the language.
This will help you to avoid common mistakes and show the TOEFL examiners that you have a good grasp of the language.
It also helps to review specific grammar topics such as verb tenses, nouns, pronouns, adjectives, and adverbs.
7. Learn Vocabulary Words
Learning vocabulary words is an important part of preparing for the TOEFL exam.
Having a good grasp of the English language will help you understand and answer questions more accurately.
Start by creating a list of words from the TOEFL Official Guide or other online tools that provide a vocabulary list.
As you study, make sure to learn the words in context by looking for example sentences, trying to use the words in your own writing, and practicing with flashcards.
Then, as you learn more words, look for words with similar meanings to the ones you already know.
This will help you expand your understanding of the language and give you a better chance of acing the exam.
8. Practise Writing Essays and Answer Sample Questions
Writing essays and answering sample questions is a great way to prepare for the TOEFL exam.
Practicing writing essays and answering sample questions will help you to familiarize yourself with the essay structure of the exam, hone your writing skills, and get used to the type of questions that you'll face in the exam.
It will also give you an idea of the amount of time you can spend on each question.
Furthermore, practicing essay writing will help you to develop the skills needed to efficiently organize your ideas, structure your essay and explain your opinion in a clear and concise manner.
Thus, practicing essay writing and answering sample questions is an important step in your preparation for the TOEFL exam.
Final Thoughts
While preparing for the TOEFL exam can be overwhelming, it is possible to do so effectively with the right attitude, resources, and dedication.
By familiarizing yourself with the content and format of the exam, creating a study plan, and using practice tests to track your progress, you can ensure success on the day of the exam.
With these steps, you can confidently approach the TOEFL exam and achieve your desired score.
Cudy helps connect tutors, students, and parents to conduct and schedule online lessons anytime and anywhere. Join Cudy and subscribe to our blog for many articles about study tips, education, and more!
FAQs
How long does it take to prepare for TOEFL iBT?
Generally, it takes two to three months to prepare for the TOEFL IBT, however, if you already have a strong foundation and only need to brush up on certain skills, it can take less than a month.
Is the TOEFL iBT exam difficult?
The TOEFL iBT exam is considered difficult due to its academic focus and standardized nature. Therefore, it is important to be familiar with the format of the test and to have a well-planned strategy for preparing for it.
How can I pass TOEFL easily?
A good strategy for passing the TOEFL exam is to start preparing as soon as possible and you can also find a tutor or test administrator who can help you improve your score.
What should I do if I am struggling with TOEFL iBT?
If you are struggling with the TOEFL iBT, it is important to track your progress and take full-length practice tests to identify areas of improvement.
How much does TOEFL iBT cost?
The cost of TOEFL iBT varies by country, with the average cost in the United States and Singapore being $235 USD and SGD, while in Indonesia and Japan, it is $205 and $245, respectively.