The expression 'good tutor' is often used in a way that means someone who can help students well in their learning process at school or any tutoring place. However, this definition can be far too vague.
It does not indicate whether a good tutor or teacher can teach students well or use some particular teaching methods in school. Thus, to know what is meant by a good tutor, we should first identify the meaning of 'good tutor'.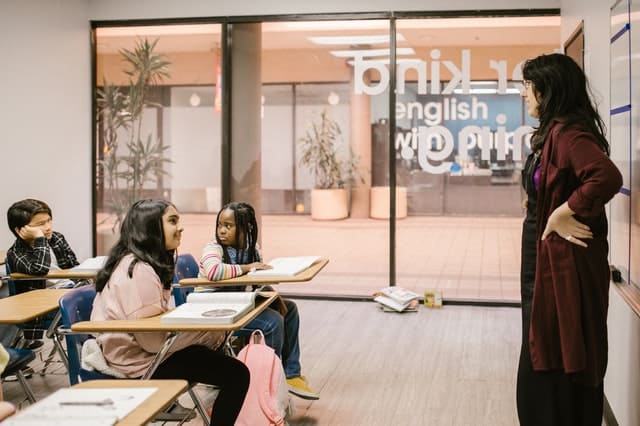 In general, there are two different ways to describe the definition of 'good tutor' when dealing with the student's education. One is to tell what a good tutor should do. The other is to describe what a good tutor should be. In this article, we will cover both.
What Makes a Good Tutor
There are some things that a teacher should do when teaching students. Here are some of the tutoring tips you can follow:
1. Make a good lesson plan
A lesson plan is a document that indicates what will be taught in a particular class and how the teaching will be done.
It is often prepared before teaching the class. If you want to make a good lesson plan, you should know what your students need to learn and the class's goals.
The knowledge of these things will help you design an effective lesson plan. A good lesson plan should also include the following things:
The main purpose of the class
The content that needs to be taught in this class
The amount of time that should be spent on each topic
How the teaching will be done (e.g. by using the lecture method, group work, self-study etc.)
The assessment methods that will be used to check students' learning (e.g. quizzes, homework assignments etc.)
2. Know how to make students interested in the class and make them enjoy it
As a tutor, you should know how to make students interested in the class and make them enjoy it. To do this, you need to know your students well.
You can use a variety of interesting methods when teaching them about the subject they are interested in. These methods include reading some interesting articles, telling some interesting stories, making some funny videos, playing some interesting games etc.
3. Know how to deal with students' problems
Students may have some problems that may affect their learning. For example, they may have difficulty understanding the content you teach them. Or they may not understand how to use the study materials you give them.
They may also have problems with their personal lives that affect their performance in class. That is why when dealing with students' problems, you should be patient and sympathetic.
However, it would help if you did not let students take advantage of your patience and sympathy. To do this, you should keep a balance between these two things.
Now that we have seen what a good teacher should do, let's see what a good teacher should be.
1. Be dedicated to teaching
As a teacher, you should be dedicated to teaching. This means that you should love teaching and take pleasure in it.
It would be best if you were willing to do anything for the sake of your student. It is okay to give up your free time to prepare a good lesson plan if you want to be a good teacher. Spend extra time with the student who has problems so that they can learn well.
2. Be professional
As a teacher, you should also be professional in the way you teach the student. Remember always to do your best when teaching your student.
You must also know how to use different teaching methods effectively and appropriately. Finally, you must know how to use various assessment methods (e.g. quizzes, homework, assignments, follow-up questions, etc.) to check whether your student has learned what they are supposed to learn.
3. Be a good role model
Your student looks up to you as a role model. So, they should see you as someone honest, sincere, responsible and hardworking.
In addition, they should also see you as someone capable of helping them achieve their goals. In other words, they should see you as someone who can give them the skills and knowledge they need to be successful in life.
What do you think would be the most valuable skill a tutor should?
There are a few things you should do to be a good teacher, and there are some essential skills a teacher should have. Those skills include:
1. Good communication skill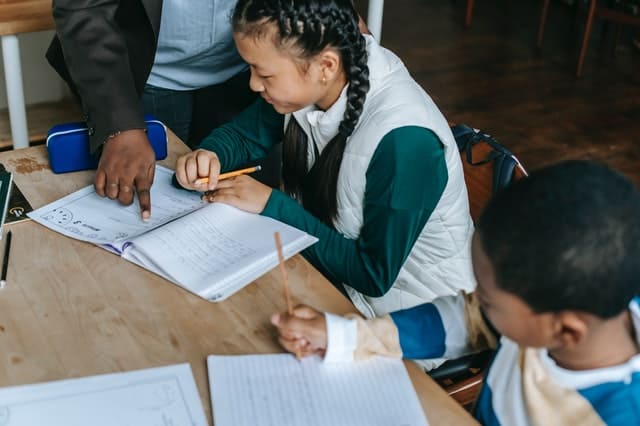 The more you can communicate with your student, the better you can help them. You should be able to communicate with your student in two ways: oral and written.
In this respect, your ability to speak English or any necessary language fluently is important. Besides, you should be able to explain difficult ideas thoroughly so that your student can understand them.
2. A good analytical skill
A good teacher should be able to use analytical skill to help students understand difficult concepts. To help students understand a difficult concept, you can break it down into small pieces and explain each piece separately.
Then, you can put them together to show how they are related to each other. In this way, you can help your student understand the whole concept clearly.
The three skills above are essential for a good teacher. In conclusion, as mentioned above, a good teacher is not only someone who can teach students well, but also someone who can communicate with students, know the subject and use analytical skill to help students understand difficult concepts.
Ask them follow-up questions and ensure they understand the whole concept of learning that you are teaching them.
Read more about tutoring tips, tips to improve your teaching performance, online learning, effective teaching, and many more on Cudy Blog. Cudy is an online education platform that offers many benefits for students, parents, and tutors. Visit us now!