When you study economics in university, you will learn the theories, ideas and principles of the subject. You will study a number of theories, methods and concepts, including:
The microeconomics of business
The macroeconomics of a country
The monetary system and its functions
In addition to this, you will learn different ways of interpreting data and trends. You will also learn about the history of the subject, and how the different economic theories have developed over time.
Studying Economics at University
When you study economics at university you will be able to choose from a range of different subjects. You might look at:
Manufacturing and service sectors.
Economic development.
International trade.
Macroeconomics.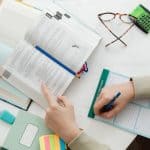 Those are the possible type of economics studies that you'll find at University. The benefit of studying economics at University are you'll be able to work in the economics sector.
For instance, you could take accounting major to work as an accountant that fall into economics section major as well. Thus, it's not only for the job, but you could also continue your master degree from the economics field.
In summary
Studying economics at university is a subject that will allow you to explore the ways. In which economies work and how they are affected by a number of different factors.
It is a subject that will give you a great insight into the workings of the business world, as well as the wider social and political world.
Read more post about Why Economics is important for Students to master or another beneficial posts on Cudy Blog page.
Cudy works to help students achieve their academic goals. As a student, you will get to learn from the best tutors Online, when you register on Cudy. You will have the easiest time finding a tutor based on your location, the course you are taking and the subjects you need help with. Create an account now!