Online tuition is a convenient and flexible way for students to improve their grades. Many private tutors are able to cater to students' schedules.
A number of teachers in Singapore have good curriculum and qualifications, some even coming from Ivy League universities.
However, not all private tutors are qualified. There are a few "diploma mills" in Singapore that sell "certificates" or provide "tutoring services" without any proper qualifications or experience.
These people may be hired by a school, a Singapore online tuition centre, or by parents to teach their children for their education, but they lack the necessary knowledge and skills to teach effectively. They may also lack the patience required to help the children's learning experience.
Some private teachers may charge exorbitant fees for their services; while others might promise you high grades in exchange for low fees.
Either way, you will need to spend a lot of time and effort to find a suitable mentor. However, the time spent searching for a suitable teacher will be worth it in the end when you see your grades improve.
So why did so many high-achievers in Singapore choose to become private tutors? Why not pursue a career in an established company? What are the pros and cons of working as a private tutor Singapore?
Let's find out more about this job profile in this article.
What does a private tutor do?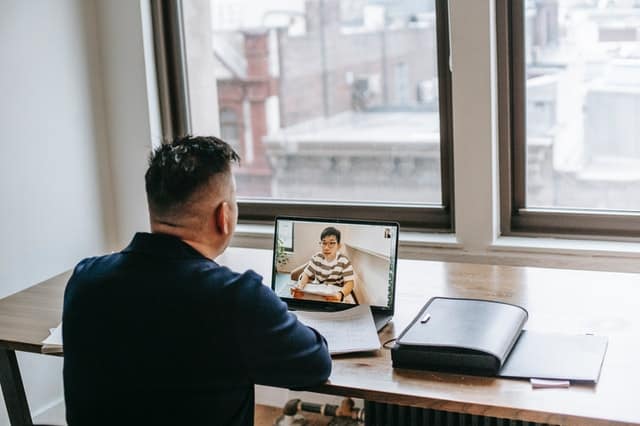 Private teachers are independent contractors who offer their services to school students on a part-time basis. They are usually qualified teachers or academics who have chosen to work independently rather than being employed by an established company.
They offer tutoring services to individuals or groups of school students, but they may also teach at schools or online through online courses.
Private teachers can work from home, at a public library, or from other locations that have suitable facilities for their needs. Some may also set up a mobile office for convenience and flexibility in terms of location and schedule.
As long as they meet the minimum requirements for the area they wish to operate in, they can be self-employed. They can choose when and where they want to work, and charge what they think is appropriate for their services without any restrictions from the government or other bodies.
However, there are still many factors that can affect their income, including the demand for their services, their rates, and their experience.
A private tutor's duties may include:
1. Teaching school students directly or through online courses.
2. Preparing study materials for students.
3. Managing students' progress and report card grades on a regular basis.
4. Conducting research and coming up with new methods of teaching suiting different learning styles or needs of school students.
5. Managing the student-tutor relationship and building a rapport with the student.
A teacher's job includes understanding the student's needs and being able to communicate effectively with them. It also involves maintaining a professional relationship with the student while treating them as individuals with unique personalities.
Private teachers must also ensure that they meet their students' expectations at all times, and build trust with them so that they feel comfortable working with them.
Some may use games or fun activities in their curriculum to engage their students in order to keep them interested in learning.
In addition, they must be able to assess the needs of each individual student so that they can identify what each one needs in terms of guidance and support.
This can be challenging if there are multiple students at one time as it is important for a tutor to be able to manage their time effectively.
What do private tutors earn?
Private tutors can earn anywhere from $15 to $130 per hour, depending on their qualifications and experience. The amount they charge for their services is also dependent on their level of qualification and the location where they operate.
For example, those who are qualified teachers may charge more than those who are not. They may also charge different rates for different levels of students.
If a mentor is working with a student who is preparing for the GCE A-Levels, they may charge more than they would for a student who is in Primary 6.
In addition to the hourly rate, teachers may also receive additional payments such as allowances or commission fees from their students' schools or parents. They may also earn bonuses from online tuition in Singapore if they have numerous students signed up with them.
They may work in shifts in order to make the most out of their time and accommodate their clients' schedules as well as theirs. However, some private tutors choose to take on multiple students at one time so that they can make more money.
As long as the tutor can handle this effectively, it can be an effective way to earn more money while working fewer hours each week.
A private tutor's earnings may also be affected by their location. Some areas in Singapore have a higher demand for tutors than others, so the tutors in these areas can charge more for their services.
Why do people choose private tutoring jobs?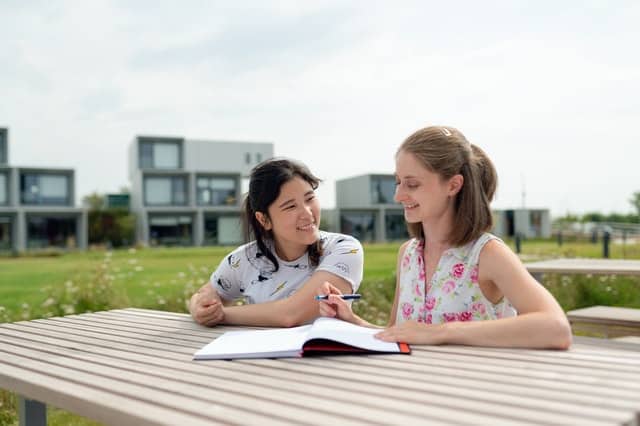 Many people choose to become private tutors because they are able to earn a living while also pursuing their passion for teaching. They can work independently and at their own pace.
They can set their own schedule and work from home or from a location of their choice. This means that they do not have to worry about long commutes, and they can also be flexible with their hours.
Private tutors may choose tutoring part-time or full-time depending on their circumstances, and it is possible for them to move on to other jobs after working as a private tutor for some time.
The disadvantages of being a private tutor include the time spent searching for students or clients, which may take up much of the tutor's time and energy.
In addition, tutors may not be able to choose the location where they work, so they may have to travel between different locations in order to accommodate their students' schedules.
In addition, many private tutors do not receive any form of health insurance or social security benefits from working as private tutors.
As independent contractors, they are responsible for managing these costs themselves if they want these benefits in the future.
In conclusion, many high-achievers in Singapore may choose to become private tutors because they are able to make a living while pursuing their passion for teaching. They can also work independently and at their own pace.
Start learning the national curriculum, go on your own career path, join the best tutoring website; Cudy!