If you've heard of Cudy ("kew-dee"), you'd definitely know that it's an online tuition-matching platform. If you didn't, well, Cudy serves as a marketplace for students to match with their choice of teacher and learn from them online in real time (think, Carousell for online tuition).
Unlike your traditional take on learning, Cudy has found the perfect recipe which allows students to receive quality education online. Aside from the wide array of functions such as virtual whiteboards and screen-sharing, Cudy has molded the platform in a way where we conduct lessons online according to lesson's needs.
This brings out a question. What's sets Cudy apart from your run-off-the-mill tuition centre?
1. We conduct lessons on an ad-hoc basis
Gone are the days where you had to sit through countless hours of lesson just to scrape the iceberg of that one topic you're facing difficulty with. Now, you're free to drop in for classes whence you like or not.
With the wide variety of tutors on our platform, you're free to choose certain topics and subjects which you need help with instead of sitting through the full syllabus like your typical tuition centre.
A normal Cudy session sits at 4 lessons (once a week per month) or 8 lessons (twice a week per month) which provides an ample amount of time without having too much commitment, providing flexible choices for students and teachers alike.
Get ready to check off rigid tuition schedule on your list as you're free to plan your tuition around your timetable.
2. Select tutors based on preferences
Cudy, has a function which allows students to find tutors based on; class size, pricing & preferred dates.
Students are now free to choose tutors that they feel would suit their style of learning on Cudy's open marketplace for online classes. They no longer have to jump from one tuition centre to another to search for that ONE teacher that will impact their lives.
It's like a candy store full of great teachers to choose from!
Just so you know, Cudy commits to meeting your personal tuition preferences and needs. We have a preference form for you to fill up once you've signed up which guarantees an easier time in finding a tutor you want ASAP.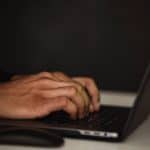 3. Smaller Class Size
If you do not have the luxury of choosing a 1-to-1 tutor, chances are, you mostly spend lesson time on fighting for your tutor's attention. At Cudy, most tutors choose to conduct lessons for up to 5 students, based on observation. Students are free to choose a tutor based on their class size according to their preferences.
Meaning, less time would be wasted on gnawing for your teacher's attention and more time would be spent getting the knowledge you deserve.
4. Comfortable learning experience
We've all had those days where we had to force ourselves out of bed to go for tuition. Talk about dragging our feet to go to school - after school.
With Cudy, you don't have to waste time commuting through and fro. You could LITERALLY roll out of bed 5 minutes before your lesson and still not be late!
The lessons conducted online are also tweaked in a way for most comfort while allowing you to retain maximum knowledge! For example, a 'call for help' function which is sure to get your teachers attention and a function which allows you to upload your questions in real-time!
All in all, Cudy serves as a platform that's unconventional to your normal tuition centre. From simplifying the process of matching you with tutors based on your preferences and schedule to providing a platform that makes it comfortable for you to participate in lessons. If you're looking for a platform that encompasses everything from simplicity to effectiveness, Cudy has got you covered!