Every parent wants the best for their children, and preschool is a great place to start to develop the important skills they need for later life.
However, choosing the best preschool can be a daunting task, with so many options available. As with most things in life, there are rules to follow to help make the decision easier.
So, let's take a look at some of the key factors to consider when choosing the best preschool for your child.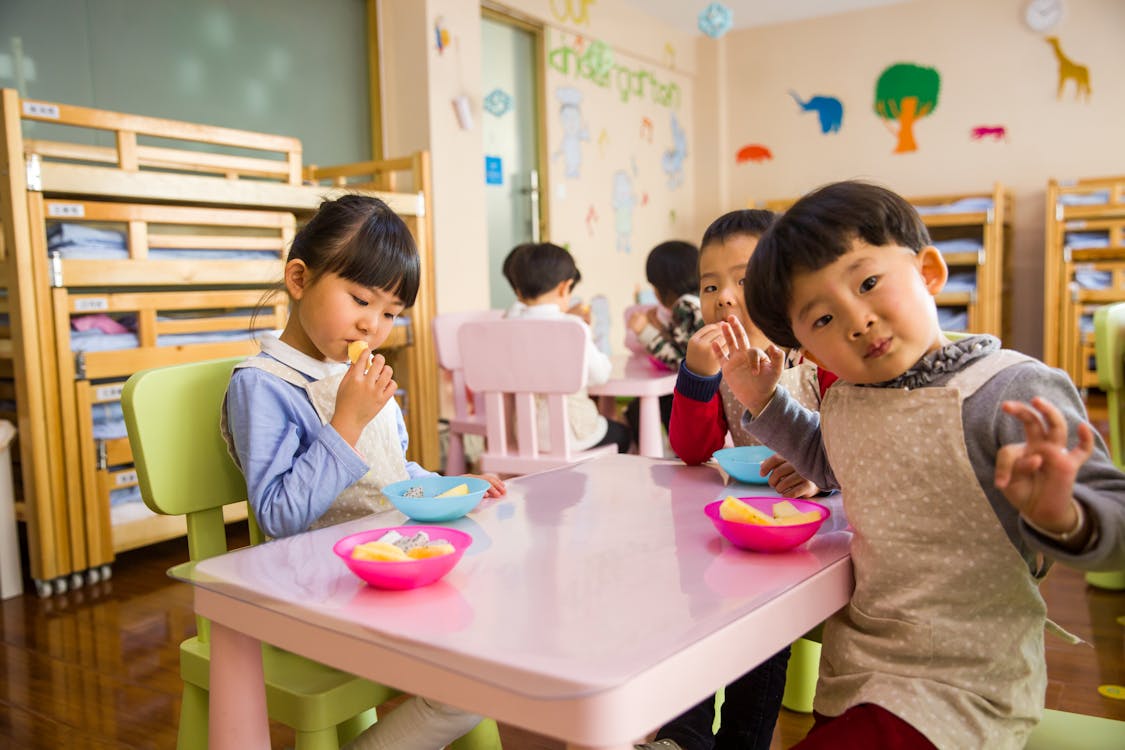 What Age is a Preschooler?
All preschools have a minimum age requirement, but most require kids to be at least two years old to enrol.
The average age at which kids can start to gain from belonging to a group is three years old. They also start to develop reciprocal interactions at this point, and exhibit lesser separation anxiety if they are separated from their moms.
Some preschool classes also require kids who already know how to use the bathroom or have been potty-trained.
What are the Benefits of Preschool?
Kids are like sponges when it comes to learning process, and preschool is a great way to start their education. Here are some of the benefits of attending preschool:
Develop Social Skills
Preschool teaches kids how to interact with other people. They learn how to share, how to take turns, and how to cooperate.
These skills are essential for later in life, when they will need to work together as a team or interact with others in a social setting.
Enhance Motor Skills
At preschool, kids learn how to move their bodies. They learn how to climb, balance, and run. These skills will help them develop physical abilities and improve their coordination.
This is a key period for developing fine motor skills, which will help them with handwriting and other activities later in life.
Exposure to Diversity
Kids will meet a wide variety of people at preschool. This exposure will help them to develop a better sense of self and to learn about different cultures.
Tolerance and understanding will be developed at an early age, which will be helpful in later life.
Increase Cognitive Development
Preschool helps kids to develop their cognitive skills. They learn how to focus, think abstractly, and solve problems. These skills will help them in school as well as at home.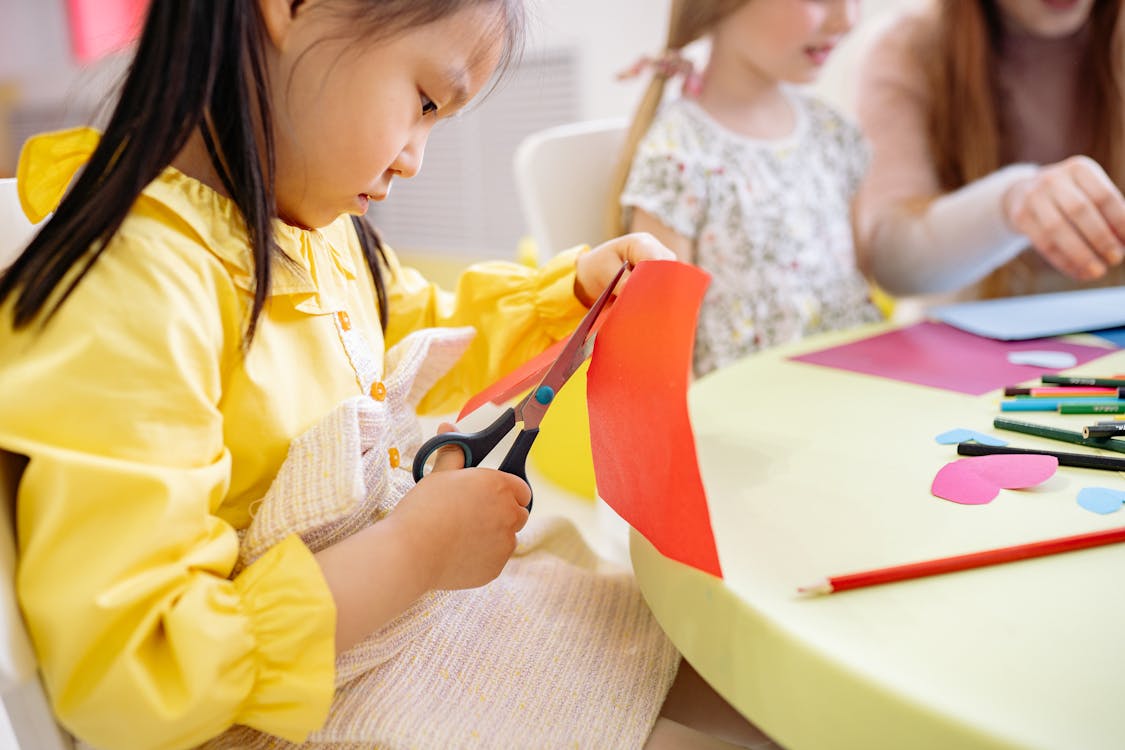 What are the Rules to Pick the Best Preschool?
Searching for reputable preschools may take some time and effort. Always remember that the best preschool is the one that suits your child best.
Here are some key rules to follow when choosing the best preschool for your child:
1. Consider the Child's Age and Development
Some preschools are designed for toddlers, while others are meant for older children. It is important to find a preschool that matches your child's age and developmental stage.
For example, if your child is two years old and ready to learn new things, a preschool that is geared towards toddlers may not be the best option.
2. Evaluate the Programs
Preschool programs vary in terms of the amount of time spent on academics, physical activity, and social activities.
Therefore, parents should evaluate the programs to find the one that best suits their child's needs.
Furthermore, it is important to find a program that is nurturing and friendly, as this will help your child develop positive self-esteem.
3. Consider the Distance
Parents need to take into account the preschool's distance from their house or workplace as it is a crucial factor.
If it's going to be a regular thing for your kids to have a couple of classes a week, you will need to think about who drops off and collects them.
Remember that a trip to a school far away will take up a lot of your time, and it may cost you a lot of gas. You've got to figure out your monthly expenses and see if that's something you can afford.
4. Get the Preschool's Schedule and Fees
Ask prospective preschools to share their daily schedules with you.
This will help you to understand the amount of time your child will spend in class and on extracurricular activities.
It is also important to know the fees associated with the program, as this will help you budget for the tuition.
Classroom routines and activities may also vary from school to school, so it is important to inquire about these details as well.
5. Have a Tour of the Preschool
If you're interested in a school, get in touch with the principal and try to arrange a visit. It will be very useful to visit all possible schools to make sure that things get sorted.
Asking the principal specific questions will help you to get a better idea of what your child would be getting into.
You can involve your child in the tour, so that they can get a feel for the school and meet the teachers.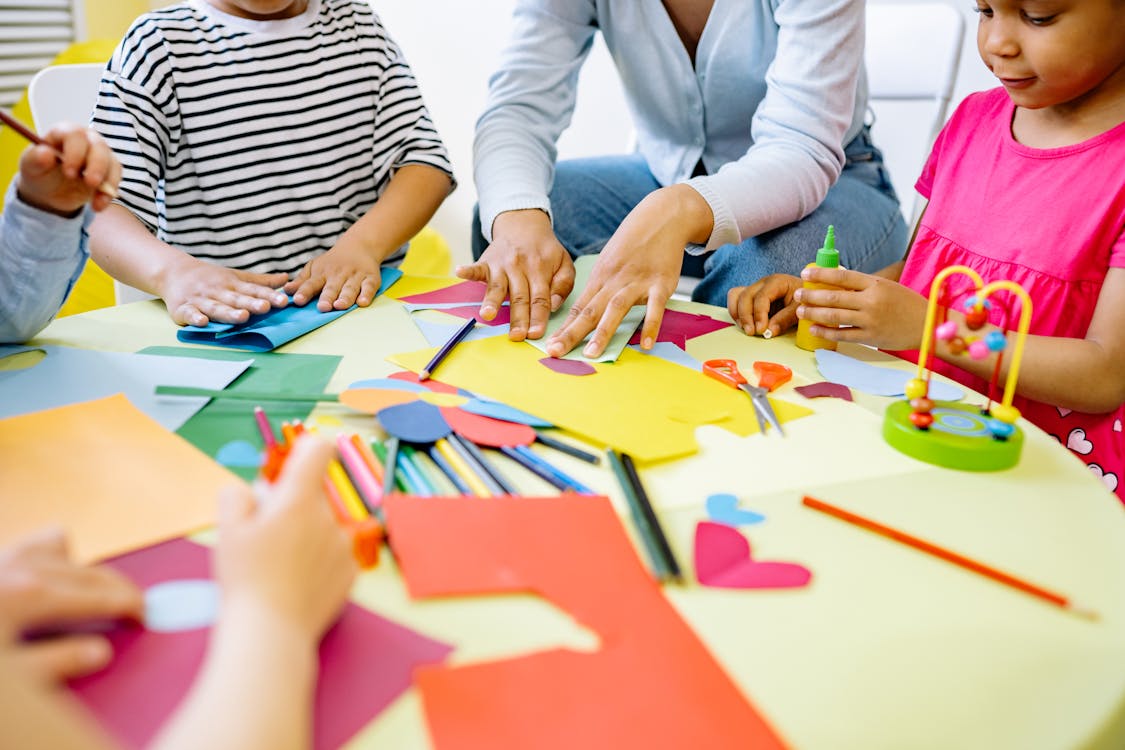 6. Check for Licensing and Accreditation
These days, most preschools are licensed and accredited.
This means that the preschool has met certain standards and is up to par with the regulations set by the government.
With licensing, you can be sure that the preschool is safe and that the teachers are qualified.
Furthermore, accreditation will show that the preschool is meeting the highest educational standards.
7. Check for References
Finally, it is a good idea to check for references. Ask parents of children who have attended the preschool if they have any positive feedback to share.
Additionally, ask around to see if anyone knows of any bad experiences your child may have had at the preschool.
This will help you to make an informed decision about whether or not to enrol your child in the program.
Final Thoughts
Choosing the best preschool for your child can be a hassle, but following these rules will help you to make an informed decision. With a little research, you should be able to find the best preschool for your child.
Read similar articles about The Surprising Way Preschool Affects Your Child's Future Success and other related education articles on Cudy Blog page!
FAQs
Is preschool the same as child care?
No, preschool is a particular type of child care facility that usually offers a more comprehensive program than what is usually found in daycare. In most cases, preschool programs provide children with the skills they need to be successful in later life. These skills include language, reading, writing, and social skills.
What are common problems in the preschooler period?
There are many common problems that preschoolers experience, such as tantrums, separation anxiety, and not being able to sleep through the night. To help your child deal with these problems, it is important to find a preschool that offers a specific program to help them deal with these problems.
How long did it take your toddler to adjust to preschool?
It can take some time for a toddler to adjust to preschool, as the environment is different, and the routines are new. It is important to find a preschool that is flexible enough to make changes as needed, so your child can learn at their own pace and feel comfortable.
How do you know if your kid likes their preschool?
One way to know if your child likes their preschool is to ask them how they are doing. If they have positive comments, it is likely that they are enjoying the program. Additionally, you can also look for signs that your child is developing skills correctly, such as increased vocabulary or improved socialization skills.
What can you do to prepare a child for preschool?
One thing you can do to prepare your child for preschool is to make sure they are ready for the change. This means ensuring they are physically and mentally healthy, have enough clothes and toys, and have a reliable daily routine. Additionally, it is important to provide your child with information about the program, so they are aware of what to expect.