In the recruiting process, there are various recruiting tools and techniques. For instance, there are various job boards on the internet where people post their jobs for free. This is one tool that an employer can use to recruit candidates.
However, for effective recruitment, hiring managers need a reliable and effective platform to help them in their recruiting process. This is where LMS come into play.
As the leader of your organization, you want to communicate your vision and values with all of your employees. Your learning management system (LMS) is a tool that helps you to do this.
Provide Information for Potential Hire
When it comes to recruiting new employees, the process starts with an application. Your LMS can serve as a helpful tool for applicants who are looking for information about your company's culture and mission statement.
An effective LMS will provide this information clearly, and concisely that is easy for applicants to understand. The information provided through your LMS should make it easy for applicants to see how they will fit into the company culture.
Attract More Qualified Candidates
An applicant should be able to learn about the company's mission statement, values, vision, and corporate goals before you even hire them. The more detailed information they have about the company's corporate culture before they apply, the better able they will be to decide if they want to work there or not.
This can help you attract more qualified candidates and can help eliminate candidates who are not right for your organization. If a candidate feels like they do not fit in with your corporate culture, then they may look elsewhere for employment opportunities.
If your LMS is not user-friendly, then you are losing out on a great opportunity to show off your corporate culture and attract new talent. Your LMS should be easily accessible and should allow users to easily navigate the system.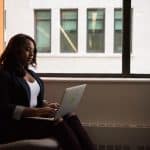 Reduce Employee Turnover
A user-friendly LMS can help to reduce employee turnover because it makes it easier for employees to finish their work on time.
If your employees do not have an easy way to access the information they need to do their jobs, they may look elsewhere for employment opportunities.
Reduce Employee Burnout
A user-friendly LMS can also help reduce employee burnout by giving employees a more flexible schedule. Employees can access training at any time, which means that they do not have to spend time away from their families or jobs when they attend training sessions.
Keep Your Organization Competitive
A user-friendly LMS can help keep your organization competitive by helping you to attract top talent and keep your current employees happy with flexible scheduling options and more time at home with their families.
In conclusion, a great LMS can help you attract new talent and keep your current employees happy. If you want to effectively communicate your corporate culture, vision, and values to your employees, you must invest in a user-friendly LMS.